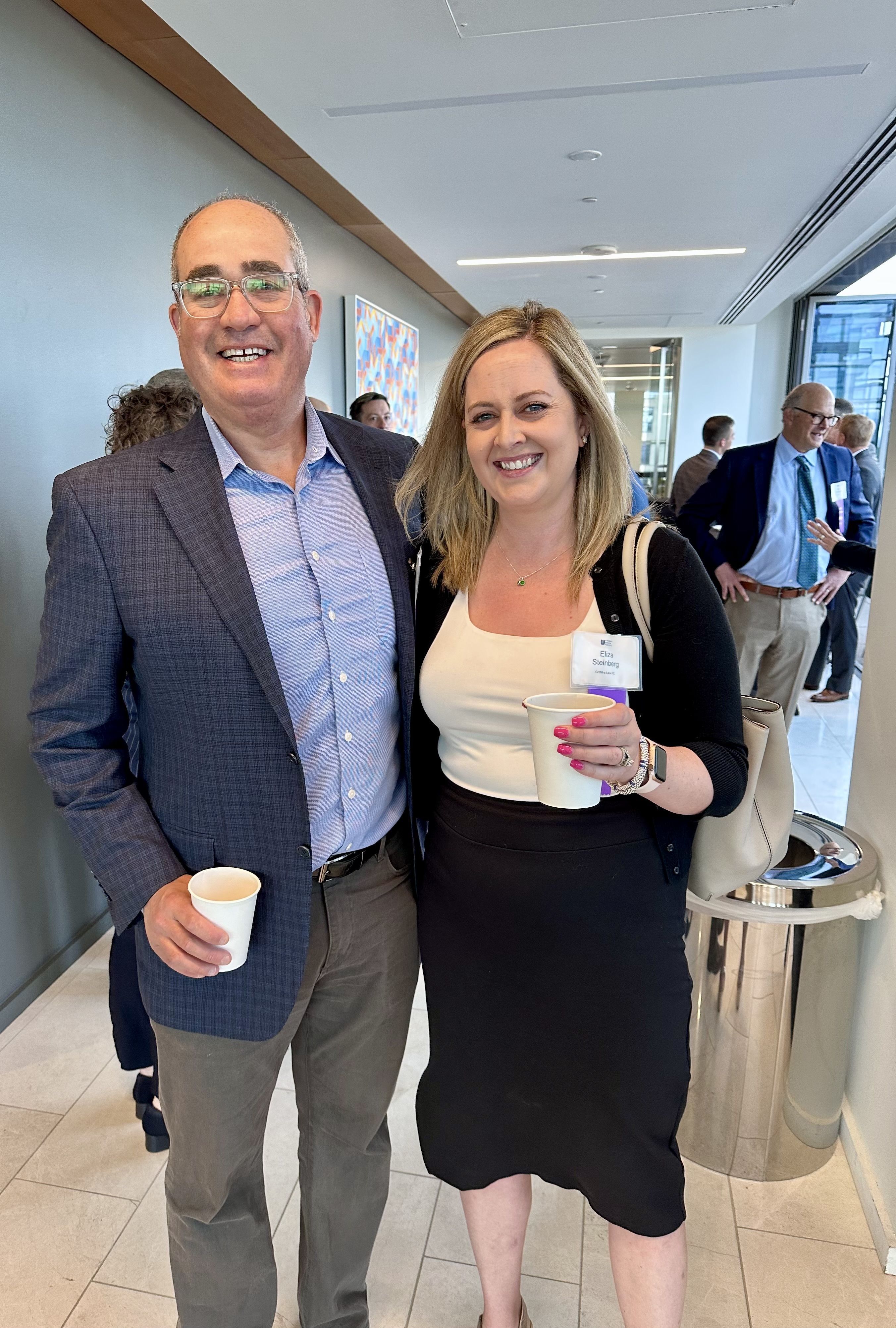 Photo caption: Jon Goldberg poses with fellow CJI board member Eliza Steinberg at CJI's Member Breakfast held June 14, 2023.
Jon Goldberg, CJI board member since 2018, died of a heart attack during an evening bicycle ride Monday June 19, one day short of his 57th birthday.
Most recently Jon served on CJI's Nominating Committee and also as board chair-elect before family commitments prompted him to step down from that role. While trained as an attorney, Jon worked as a real estate professional for Liv Sotheby's, and on CJI's behalf he was passionate about building CJI connections to the business communities in Colorado.
Originally from Boston, Jon earned his bachelor's degree from Brown University, his JD from the University of Virginia, and his MBA from the University of Colorado. In his younger days, "Big Jon" played rugby and he was a particularly proud alumnus of the Brown University rugby team, reveling in their recent collegiate national championship.
Jon is survived by his wife Megan and sons Owen and Sebastian.
A beautiful funeral service was held for Jon on Friday June 23 at Temple Sinai in Denver and included loving tributes from his sisters Anne and Lisa, sons Owen and Sebastian, friends Ross and Zach, and his wife Megan.
Read Jon's official obituary here.
We will miss you, Jon. Rest in peace.