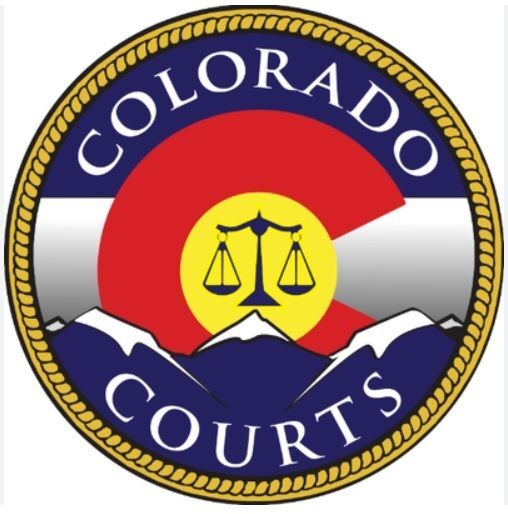 [Note: This article was originally published in The Daily Sentinel. Reprinted with permission.]
Colorado Supreme Court Justice Richard Gabriel will be speaking at Bookcliff Country Club at 5:30 p.m. on Jan. 18, in an event organized by the Colorado Judicial Institute (CJI).
Gabriel has served on the Colorado Supreme Court since 2015. At the event, he'll explain Colorado's procedures for selecting, evaluating and retaining judges.
"It's all about trying to provide education to the community; thinking broadly, it provides a learning event, an education event to the community to learn more about how Colorado's courts actually work," said CJI Executive Director Jeff Rupp. "We at CJI understand that a lot of everyday citizens don't know, certainly in detail, about how the court system works, how judges are appointed in Colorado. Colorado's system is different than a lot of states around the country, so there's that educational component."
Rupp said that "the community" doesn't just constitute its residents but also its businesses, who he said should be educated and invested in Colorado's courts.
"Businesses should know about how the system works. They should care about the system and about supporting the system because the judicial system is at the heart of public order and stability," Rupp said. "It helps resolve disputes, including civil disputes, business disputes, as well as ensuring justice and fair consequences when people do something wrong. This is for the business community and also civic-minded, everyday citizens — a doctor, a teacher, a journalist — who don't necessarily know the way the system works, but if they're civic-minded, ideally, they'd want to know."
He said the event will be insightful for voters who often find themselves confused when they look over the state-distributed blue book they receive with information about each state election and realize how many judges are up for election or re-election that they don't know anything about.
"I imagine a lot of people who aren't familiar with the system wonder about that," Rupp said.
" 'Why are these judges in here? How do I vote for them? Where can I find more info?' "
Last May, Ryan Urbach, an American Pacific Mortgage adviser in Grand Junction, joined the CJI's Board of Directors, providing a business perspective to the board — as well as a Western Slope perspective.
Rupp said that Urbach's presence was a factor in Grand Junction being chosen for this CJI event, among the first in CJI's efforts to expand their work beyond the Front Range.
"It's intentional on my part as the executive director of CJI that we do more around all of Colorado," Rupp said. "Historically, not surprisingly, CJI is a small nonprofit based in the Denver Metro Area, and not surprisingly, a lot of what we do is in based in the Denver Metro Area and the Front Range. I want us to expand our activities to all of Colorado, so this is hopefully the first of many learning events that we will present around the state over the coming years."
The event is free but reservations are encouraged. To reserve a seat, visit coloradojudicialinstitute.org.