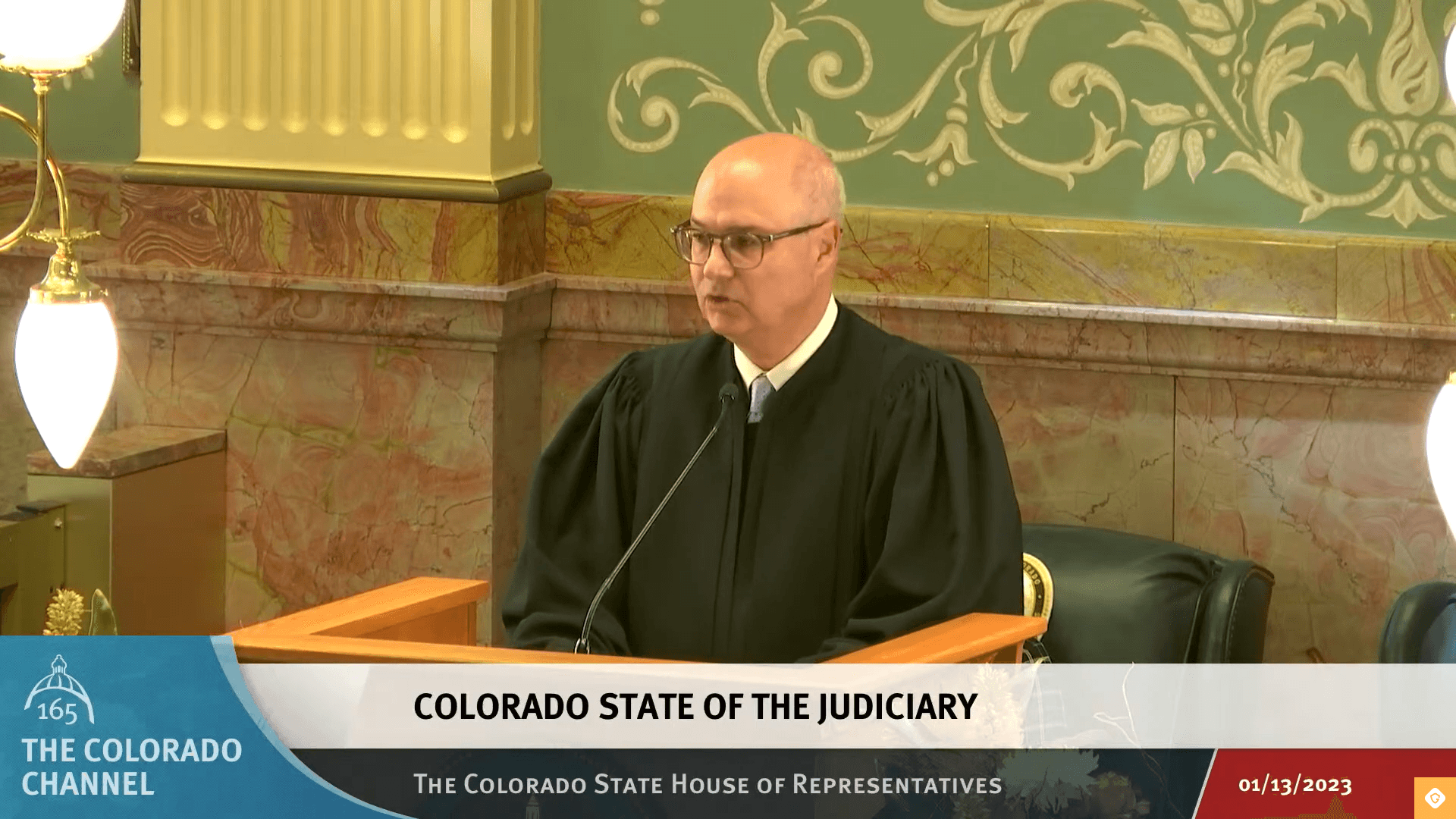 In an at times very moving speech, Chief Justice Brian Boatright addressed a joint session of the Colorado General Assembly to share the "State of the Judiciary."
Among Chief Justice Boatright's varied talking points, he emphasized three strategic priorities for the judicial branch: (1) improving operations to better serve Colorado; (2) empowering its employees; and (3) listening to all its stakeholders.
Watch the full speech here (beginning at 2:33:00).